Aucuba japonica 'Variegata' (spotted laurel)
Although not as showy as some of my hydrangeas and roses, based on their service, ease of propagation, and reliability, my acubas are probably one of my favorite shrubs.
Acubas are the Royalty of Shade Tolerant Plants
My yard is very shady.  Some places are in complete shade.  The acuba is one of the few shrubs that I know will perform well in the ultra shady spots.
Acubas Are Extremely Easy to Propagate
Several years ago, I decided to create a no-grass landscape.  For that reason, I need tons of plants–including many shrubs.  The acubas are a breeze to propagate–thus, a money-saver, as I strive to cover my entire lawn with plants. When I prune my acubas, I place the remnants directly into the ground and cover the lowest leaf joint with soil.  Within a season, the plants produce large, strong roots that can either grow where it was propagated or in another spot where it is transplanted.
Acubas can also be propagated by bending a growing limb to the ground; anchoring it there with a brick; and covering a leaf joint with dirt. A couple of months later, you can sever the growing limb from the monther plant and dig up an entirely new acuba.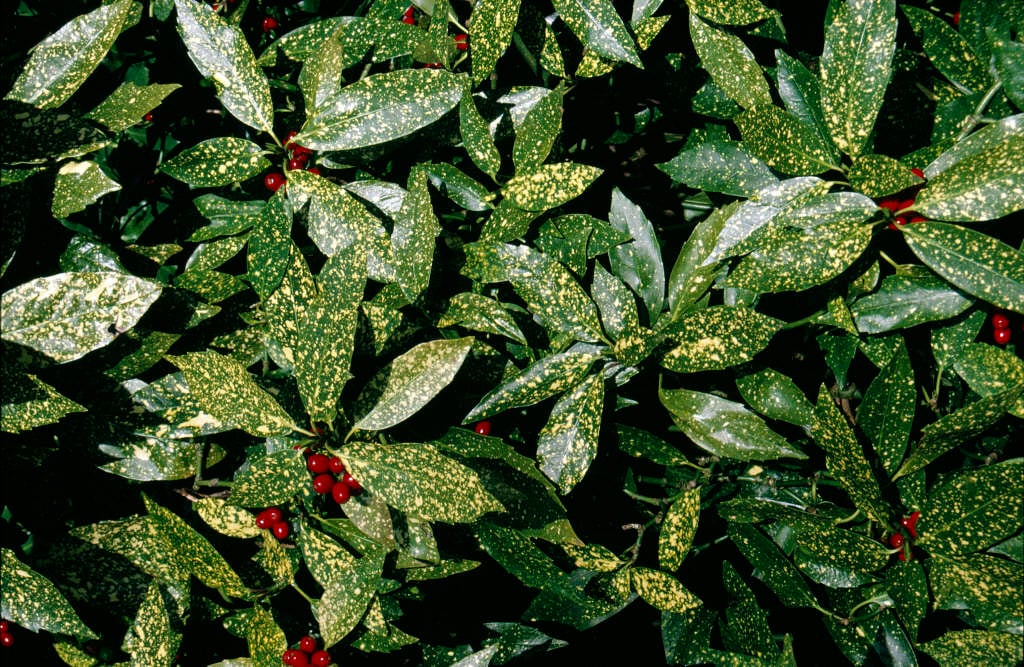 Acubas Add Color to the Deeply Shaded Landscape
Generally speaking, light green foliage will not grow in deep shade.  The acuba, with its lighter and spotted leaves, can be a light, colorful spot in a shady landscape.  The shrubs produce large, red berries, but the the hefty and dense leaves of the shrub tend to minimize the red berries' effects.
Acubas Grow Quickly and Can Become Quite Large.  
Because it is sizable and because of it has copious leaf coverage, the acuba is great plant to place at the back most beds.  It is also a good shrub for screening.
Acubas Are Evergreen
During the winter, when most plants have minimal impact, the evergreen acuba remains, providing foundational interest and even privacy throughout the winter months.